Tarot card reading in Berlin or via phone
I mainly work with the Crowley Tarot. This deck was painted in the 1940s by Lady Frida Harris on behalf of Aleister Crowley. Although Crowley was accused to have created a tool for magicians and satanists with this deck of cards, the very esthetically-perceived tarot enjoyed great popularity. The cards are incredibly beautiful to look at, and they allow us to look very precisely at the potential of a situation and at ourselves.
For over 20 years, I've been reading this deck and I like how much information I can get out of it. Also, my customers are always amazed when they come to me and I can see through the cards pretty much exactly what is happening to you and what potential the situation brings.
I will explain your cards exactly, often with a time specification. In addition, I'll remind you to take a picture of the cards for you to see in the near future if what you already know arrives. Within 30 minutes we can handle about 1 – 2 short questions. If you have several questions, need an annual forecast or your question is very complex, I recommend you to schedule an appointment for one hour. For card reading we can meet in Berlin Prenzlauer Berg, or flexibly, in a place of your choice in Berlin and the surrounding area.
the portal days 2020
Again and again my clients speak to me about the portal days, some don't know anything about it and others have heard the word before, but don't know what to do with it.
Here is a brief explanation:
There are the so-called portal days every month. On these days there is a cosmic frequency that is very high and just reaches or in some cases also affects spiritual people. If people do not know anything about it, portal days can manifest themselves very negatively and can result in tension, stress or even migraines.
But if we know that on these special days there is a high frequency and therefore also a high permeability and very benevolent energy, then we can use it for different things.
These days are not only ideal for a look into the future or a return or any spiritual work, but also for projects such as Interviews, court hearings, important appointments that can affect every possible area of ​​life.
If people with a high frequency enter into and engage with the universe on this day, they simply do a lot more on these days and do so with a much lower energy expenditure than normal.
For me, these are the days when my diary is always very full and everything runs smoothly. Give it a try! Smoke, manifest, let yourself be looked at the cards or use these days to complete tasks that you would otherwise try to avoid.
The universe will support you particularly well on these days and with very good results!
Here you can see the portal days for 2020.
Januar:y 1. / 4. /12./ 17. / 20. / 25. / 31.
February: 7. / 8. / 15. / 19.
March: 8. / 10. / 29. / 30.
April: 18. / 20.
May : 7. / 11. / 18. / 19. / 26.
June: 1. / 6. / 9. / 14. / 22. / 25. / 30.
July : 3. and 13. until 22. –  10 portal days in a row
Fortune telling for birthdays, private-, or company events
There is also the opportunity to book me as fortune teller for your events in or around Berlin.
Tarot cards are particularly well suited for any occasion where people feel like looking into their future, such as birthdays, theme nights, medieval markets, weddings, festivals, corporate events etc.
I am happy to arrange a spectacular time that offers a magical and sustainable experience for you and your guests.
Due to the demand, I would be happy about an early booking!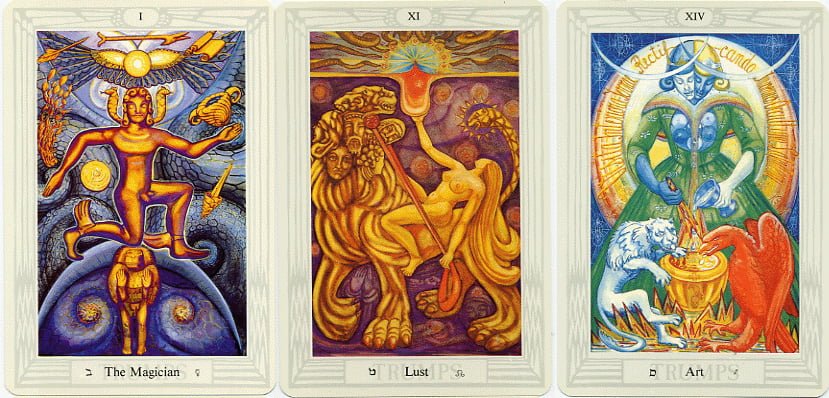 history of the tarot
As far as is believed today, the first known tarot appeared around the 5th century. Around the 78 tarot cards with which we look into other levels today, there is a lot of mysterious speculation. Some believe that they originated in Egypt, while others believe that the gypsis brought them to Europe.
None of the previously published theories regarding the origin could be proven. The fact is that both Greek mystery cults, Asian philosophy and Jewish Kabbalah have a strong influence on the symbolism of the cards and are always reflected in them.
In the second half of the 14th century, the church banished the popular card game. As a result, people spent a long time hiding cards and the mystery of tarot cards intensified.
c
ustomer opinions and feedback
Daniela
"
I have known Lia for over a year and appreciate her human, friendly and helpful manner. She supports and is always there for you in situations where you need factual support. Her skills are accurate, her advice factual, human and confident. It helped me out of crises and at the same time we can laugh a lot together. I personally can only say a lot of positive things about her and always look forward to further discussions and meetings with her."
What does a regression look like?
I`m working with Dr. Jan Erik Sigdell's regression technique, which is not hypnotic. That`s what I particularly like about it. Mr.Sigdell assumes that our consciousness is elliptical and that we can be in the presence as well as dive into the past simultaneously because our soul does not forget anything. During a regression we are able to analyze old patterns and remove them. Likewise, we get the opportunity to come clear and make peace with stressful situations and/or people who have touched our souls most painfully.
Within a regression it is possible to learn how to better listen to the signals that our intuition sends us and to receive physical impulses for it. This can become a decision aid in everyday life. Before we start a 30 minute preliminary discussion is necessary. This takes place – as desired – in Berlin Prenzlauer Berg, or at your place. You put yourself into a comfortable position, where you can lie well and we dim the light. It is important that you stay warm, so bring warm socks and your favorite sweater.
We meet at a place in Berlin, where you feel good. Then you lay down warm and comfortable, get a blanket and an eye mask or a cloth. I sit down with something to write next to you. If you want, bring a voice recorder with you, so you can listen to it later and think about it. As soon as we start, be prepared that it can sometimes take up to 4 hours, depending on what your soul is concerned about. Also, it may not always work out right away, but even then I know various techniques that will help you embark on this spiritual journey.
You will probably also feel not only energetically but physically exhausted from your new experience, after your regression. That's why it's best to bring along a piece of fruit or a cerial bar. Do not put any appointments on this day and go home to rest afterwards. You will need some time to accept and process your discoveries.
Keine Ergebnisse gefunden
Die angefragte Seite konnte nicht gefunden werden. Verfeinern Sie Ihre Suche oder verwenden Sie die Navigation oben, um den Beitrag zu finden.
What happens after a regression?
During a regression we often set energies free that have waited a long time for a valve and wanted to get out of us. It can happen that in such moments in life, a change is brought along that has long been waiting for us to be released. Specifically, this can happen at any level, both privately and externally. It is helpful in this regard to remember the general karma principle, which states that we are in the right place at any time. But it is also important, and this should be explicitly emphasized, that not behind every crazy guy who would like to sweep you from your bike with his car, a karmic challenge is hidden, but, let me say it like this – karmically considered you would be dealing with a unicellular.
Set priorities and sort out the most important thing first, yourself! If you need to talk or need a few energetic tips during the first time after your regression you are welcome to give me a call and/or to make an appointment with me. Furthermore my other offers, such as:
Card reading
Sound massages
Spiritual smudging
Spiritual life coaching (e.g. as an supplement to your regression)
regressions in Berlin surroundings
c
ustomer opinions and feedback
Anni
"At the beginning of October I finally had my long-awaited return and I was also able to get to know a really great person: you! I am still overwhelmed by my 3 trips that I was able to experience through you. Everything is still working, but I have I have already experienced incredible things. You said to me that after the repatriation I will finally meet people who are similarly spiritual. Promptly there is someone. And I really don't need any medication since our experience. Wow! "
Diana
"Thank you very much! The return was just fantastic. I have also had my cards laid many times – it always showed me the right way. By the way, compliments for the homepage!"
Stefan
"A "magical"experience. I was skeptical as a rather rational person, but was instructed otherwise. I can only recommend a return, it opens up new perspectives and also helps with the classification in the here and now. Thank you!"
Mariasol
"It was an incredibly beautiful, magical and intense experience. Anyone who wants to learn more about his dormant potential and roots – is just right with the fantastic return. Everything remains exciting from the introduction to the conclusion. Thank you for this valuable treasure."
How I became a regression therapist
I have always been interested in the subject of a life before. When I was a child, I was convinced that I had lived before.
During my time in Switzerland I heard from Dr. Jan Erik Sigdell, the founder of reincarnation therapy in Europe. I also read that he trains people to be returning companions. I was absolutely taken with this idea, although I had never made a repatriation. In other cultures and religions, such as in Hinduism, the doctrine of returning is something very common.
It should take a few more years and moves to other countries before I finally got my apprenticeship in the field of repatriation with Dr. Jan Erik Sigdell arrived. This experience shaped me a lot and it was like a big, colorful, wonderful journey to be led back by him. Jan Erik also told us many impressive facts about Gnostic groups, of which the doctrine of reincarnation belonged. In 553, however, the doctrine of reincarnation was stifled with a ban on origins in the Christian Church. In addition to repatriations, I offer card reading, sound massages and spiritual life counseling in Berlin, as well as incenses and cleaning rituals.

Spiritual Coaching / Life Coaching / Energy Work – in Berlin and surroundings
Sometimes in life we get to points where the obstacles seem insurmountable and energetically overwhelm us. We always have to live forward, but only later understand the complexity of what has happened to us. Often we feel so overwhelmed by the circumstances of life that we stand beside ourselves like paralyzed because we don`t know where to first start removing the huge pile of difficulties.
If you are lost in such a situation and want to stop running your hamster wheel, visit me in Berlin and we can take a look on the spiritual level how you could channel your energies to make a change for you which slows down your emotional roller coaster and brings you back to the point where you can consciously and lightly dance through life again.
When we meet for a preliminary talk, we analyze your current position and discuss your needs. Afterwards, I'll suggest a way for you to work together to achieve your goal. Offers from my other work areas can be combined, such as a spiritual smudging or cleansing, card reading, a sound massage or a regression to allow a holistic, individual and process-oriented work. You decide what appeals to you most, because your soul knows best what is good for you.
Since Spiritual Coaching is process-oriented, regular meetings are advisable.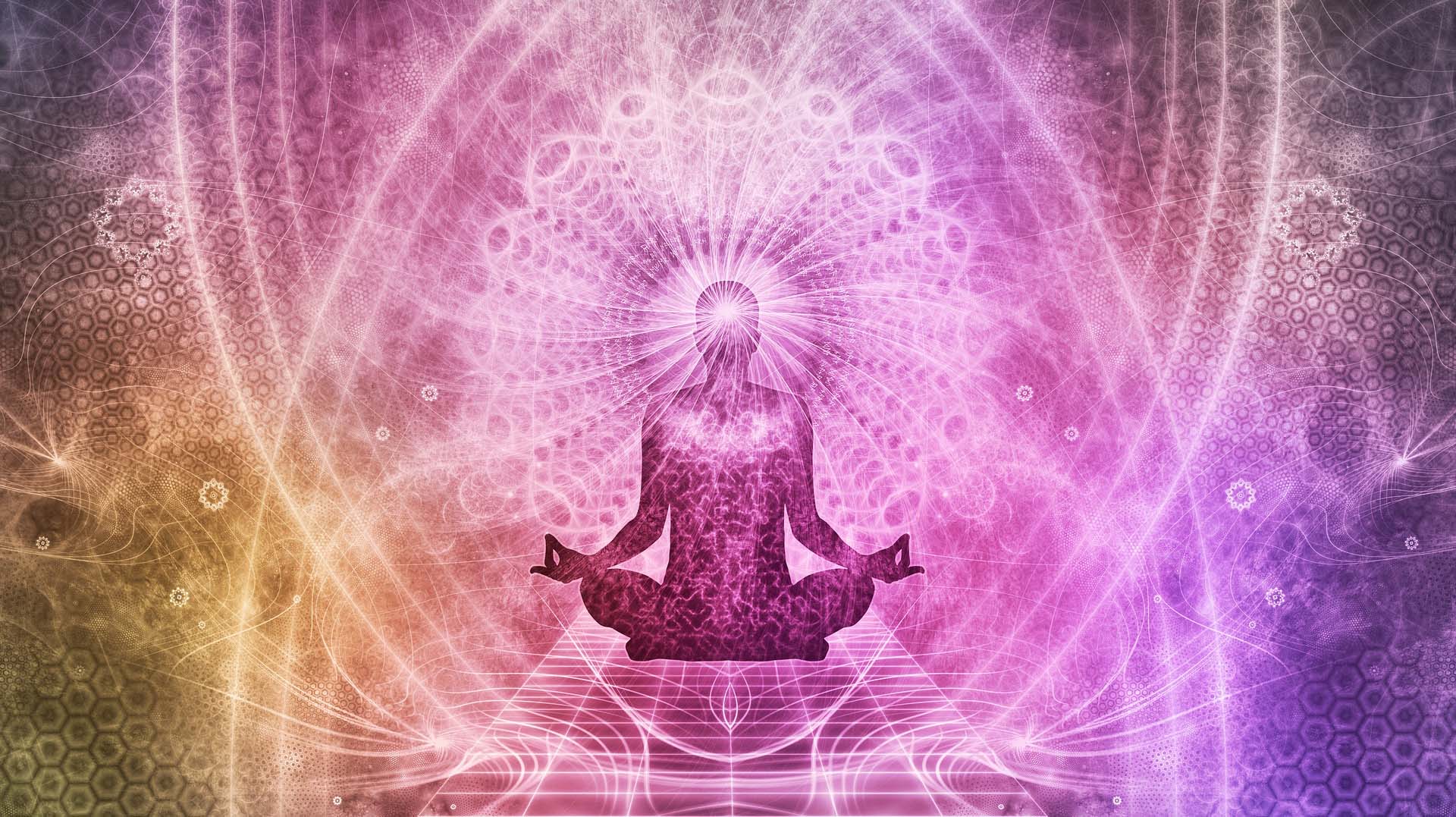 Sound Meditation
The shamans teach us that sound helps us to settle in and travel while we can travel mentally without leaving the room. Not only ritualized drumming, but also the work with singing bowls is perfect for it.
Let me take you to such a meditation, where you can let yourself go and gain a new perspective on your everyday life. This experience will strengthen you, support you with the challenges of your everyday life and give you energy in a sustainable way at moments when you might otherwise already be in a kind of stress. Also as a sleep aid and in the overcoming of tension, a sound meditation is highly recommended.
My offer is aimed for both private individuals, as well as companies and places like saunas and salt caves in Berlin and the surrounding area.
Please contact me for more information or a request.
Sound Massage
During a sound massage singing bowls of different sizes and sound frequencies are placed on the clothed body and struck. Often they are also placed next to the body. The sound is transmitted to the body.
This is perceived as vibration in the body and has a stress-relieving, relaxing and soothing effect. The sound massage can also energize the chakras energetically and dissolve internal as well as external tension. It is e.g. also perfect for back pain or regular pain and generally helps with pain, tension and stress-induced over-stimulation.
In addition, sound massages also have a very positive effect, especially on people with insomnia, because they are so deeply relaxing that some even fall asleep.
Sound massages can take place in Berlin, Prenzlauer Berg, as well as in a place of your choice.
For people with insomnia I recommend home visits where you receive your sound massage directly in your bed.
Smudging – for individuals and companies
Incense has been considered cleansing since ancient times. Even today, clothes are disinfected with smoke in some countries.
Spiritually speaking, we can smudge spaces or places but also ourselves and our material possessions.
Smudging is especially effective for:
festive occasions, to harmonize the atmosphere.
move into a new home, working space, etc. to create a new energetic space
in case of illness
for new beginnings of all kinds
Within rituals smudging is best suited and always has a supportive effect.
Karma Girl
How I became what I am today.
When I was a child I saw unfiltered energy  and thought that it was the same with everyboday. It took a long time for me to understand that I could do something with this perception.
One day I met a shaman, who read my life from the smoke and said that I should have a healing profession, because it would be my purpose. Having just completed my studies, a little child and always too little money, I was not really thrilled, but determined to make a difference.
Many stays abroad, therapeutic and spiritual trainings and not least my child have shaped me into the person I am today. Of course, I do not always have only Karma Girl days, but I'm calm and balanced and do not panic when things do not seem to work out immediately.
I have learned to rely on my inner voice and the universe, and every day I feel great happiness, for which I am grateful, and I like to show you how to become happier, because  we all have a soul and it enjoys living in a person who loves life.
Repertoire:
Regression therapy after Dr. Jan Erik Sigdell
Music Therapy (University of Nebrija, Madrid)
Sound massages & meditations
Card readings
Smudging
Spiritual life counseling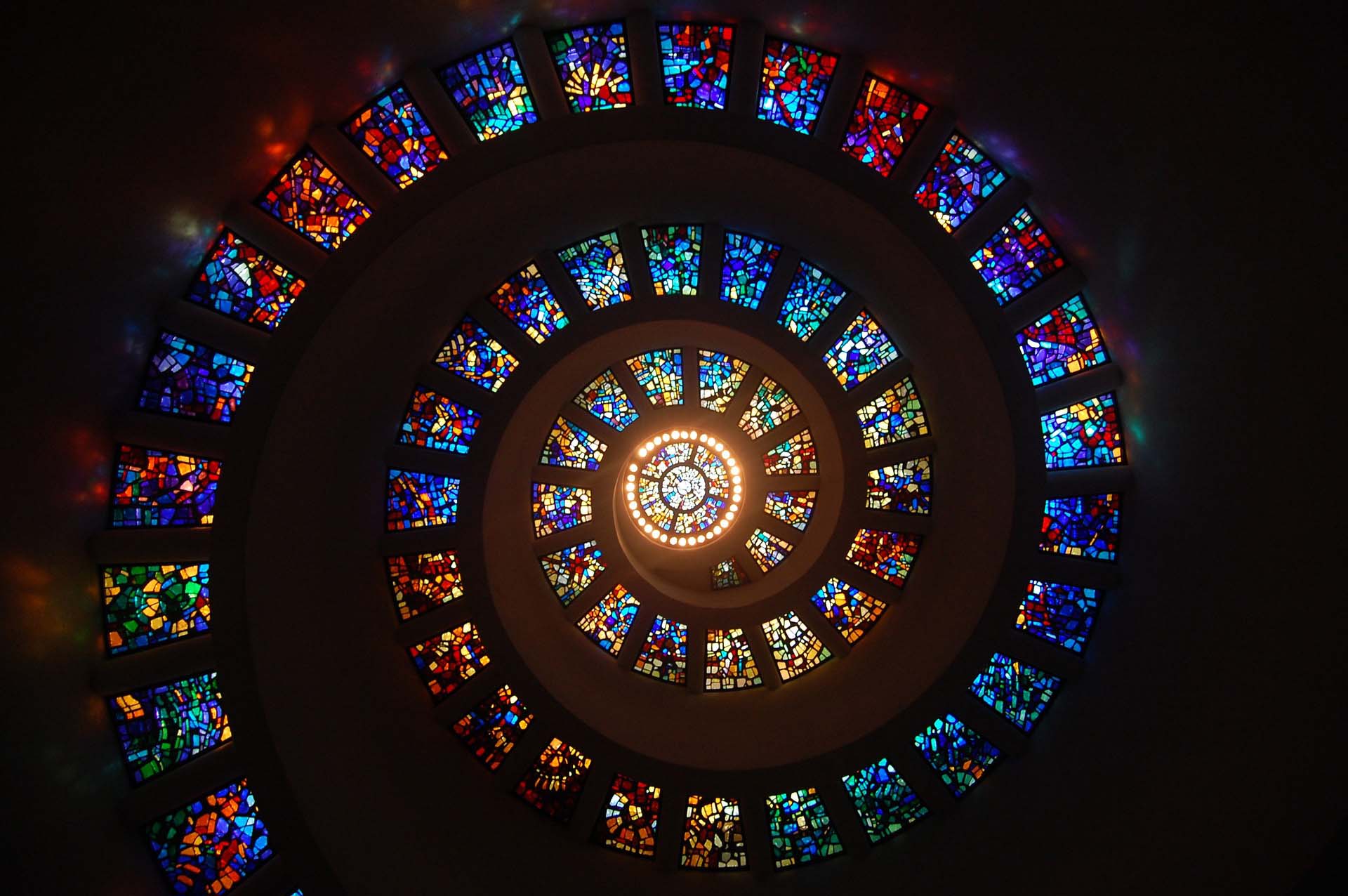 prices
Prices are for private individuals. Events and companies on request.
Tarot cards
30 minutes:  35 €
1 hour:    65 €  (75€ for company events)
Regressions
250€ (including preliminary talk)
Spiritual life counseling
1 hour preliminary talk: 65 €
Individual session: individual, by arrangement
Sound meditation
45 minutes: 25 € per person, at least 3 people
Sound massage
30 minutes: 45 €
1 hour : 80 €
Travel fee (in Berlin): 20 €
Smudging
1 hour: 80 €
Travel fee (in Berlin): 20 €